Sharpe's final episode will take place after the NBA Finals, which begin Thursday between the Miami Heat and Denver Nuggets, the New York Post reported Wednesday.
The tabloid noted that a source said Sharpe will be taking his "Club Shay Shay" podcast out of the Fox Sports family as well.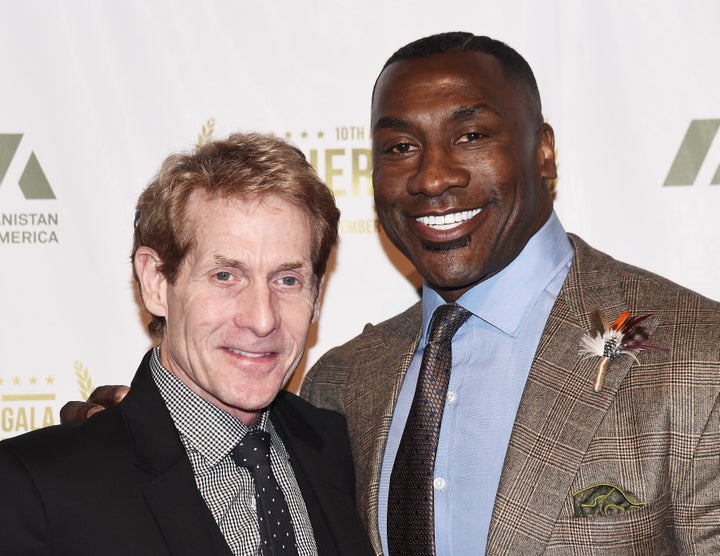 The breakup of one of the most buzzed-about sports-talk duos, who first teamed up in 2016, should come as no surprise amid apparently growing friction.
In December, an argument over quarterback Tom Brady got personal as Bayless noted how Sharpe retired from the NFL at 35 while Brady was going strong at 45. (Brady retired at the end of the season.) Sharpe snapped back that he won three Super Bowls and yet Bayless was treating him like a "bum."
"So what?" said Bayless, a longtime TV sports personality known to traffic in hot takes. "He's way better than you were."
But the deal-breaker may have come weeks later when Bayless issued a tweet after Damar Hamlin's cardiac arrest that focused more on the NFL's consideration of postponing the game. Sharpe reportedly skipped their next show in protest of Bayless' insensitive message, which drew widespread scorn. Upon Sharpe's return, the feud reignited.
Sharpe noted that Hamlin's emergency struck him differently and expressed hope that Bayless would take down his tweet.
"I'm not going to take it down because I stand by what I tweeted," Bayless said.
"I cannot even get through a monologue without you interrupting me," Sharpe replied. "… I was just gonna say, Skip, I didn't want yesterday to get into a situation where Damar Hamlin was the issue. We should've been talking about him and not getting into your tweet. That was what I was gonna do, but you can't even let me finish my opening monologue without you interrupting."
In February, Sharpe was sued for defamation by ex-NFL quarterback Brett Favre for comments he made on "Undisputed" but it is unclear whether that's related to Sharpe's departure.
The Post reported that Sharpe wanted to have more of a say in choosing the topics discussed on the show as well.
Sharpe and Bayless did not immediately respond to a Post request for comment, and Fox Sports did not immediately return a HuffPost request for comment.